---
Ash Grove KolorStone® Kit, 40-lb.
Product Attributes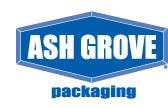 Item Number: 54602
Product: Ash Grove KolorStone® Kit, 40-lb.
Stock UOM: EA
Manufacturer: Ash Grove Cement Company
Manufacturer Part Number: 65150132
Tradename: KolorStone®
Chemical makeup: Polymer
Weight (lb.): 50
Container Size: 40 lb.
Stock Status: Special Order
Description
Ash Grove KolorStone Classic is a polymer modified, two-part cementitious coating specifically designed to create architectural and decorative concrete finishes on a variety of surfaces, including sidewalks, driveways, patios, steps, retaining walls, stucco and swimming pools. Use with Ash Grove KolorStone KolorFlex Admixture.
---
---